Development of selection criteria for improving grain yield in wheat grown in different agro-ecological environments
Authors
Matkovic Stojsin, Mirela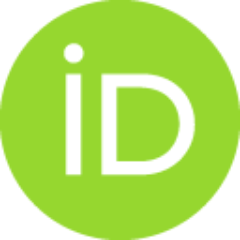 Petrović, Sofija
Banjac, Borislav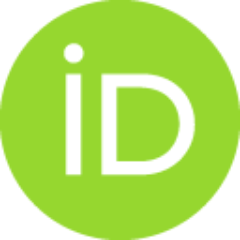 Roljević Nikolić, Svetlana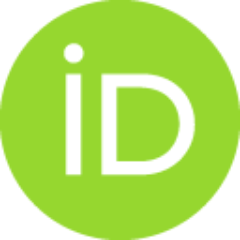 Zečević, Veselinka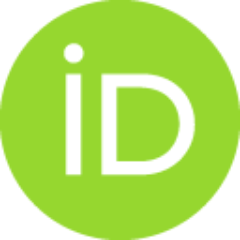 Bačić, Jasmina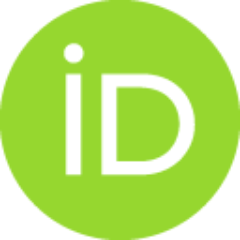 Đorđević, Radiša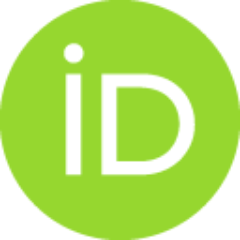 Knežević, Desimir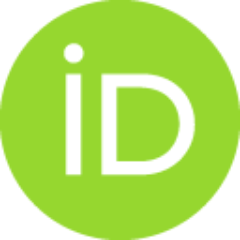 article (publishedVersion)

Abstract
Various statistical methods were applied in this research: analysis of genetic parameters, Pearson's correlation, genotypic and phenotypic correlations, and Path analysis, with the aim of creating a selection criterion for increasing wheat grain yield. A twoyear experimental study was conducted with twenty-seven wheat genotypes, grown on two localities: Rimski Šančevi (Bačka, Vojvodina), on Chernozem soil type; and Kumane (Banat, Vojvodina), on Solonjec soil type. The highest values of phenotypic coefficient of variation (CVp) had the grain weight per plant (17.44% on Chernozem and 13.81% on Solonetz), while the lowest value of CVp had the thousand grain weight (8.12% on Chernozem and 5.47% on Solonetz). On Chernozem, the value of the genotypic coefficient of variation (CVg) ranged from 1.51%, in the number of grains per spike, to 9.17% in the spike length, while on Solonetz, grain weight per plant had the lowest value of CVg (0.36%) and plant height the highest one (11.15%). At
...
both localities, grain yield was in highly significant and positive correlations with all analyzed traits, except with plant height and spike length. In favorable environmental conditions (Chernozem), Path analysis revealed that grain yield directly depends on grain weight per spike (0.317**), number of grains per spike (0.232**) and spike weight (0.209**), and other analyzed traits have a positive indirect effect on grain yield over mentioned traits. Under salinity stress conditions, the grain weight per plant had the highest direct effect on grain yield (0.891**), which makes this trait a good selection criterion in breeding for salinity stress tolerance.
У овом истраживању су примењене различите статистичке методе: анализа генетичких параметара, Пирсонове корелације, генотипске и фенотипске корелације и Path анализа, са циљем да се креира селекциони критеријум за повећање приноса зрна пшенице. Споведено је двогодишње експериментално истраживање са двадесет седам генотипова пшенице, гајених на два локалитета: Римски Шанчеви (Бачка, Војводина), на земљишту типа чернозем; и Кумане (Банат, Војводина), на земљишту типа солоњец. Највеће вредности фенотипског коефицијента варијације (CVp) има маса зрна по биљци (17,44% на чернозему и 13,81% на солоњецу), док је најмања вредност CVp установљена код масе 1000 зрна (8,12% на чернозему и 5,47% на солоњецу). Вредност генотипског коефицијента варијације (CVg) се, на чернозему, кретала од 1,51%, код броја зрна по класу, до 9,17%, код дужине класа, док је на солоњецу маса зрна по биљци имала најмању вредност CVg (0,36%), а висина биљке највећу (11,15%). На оба локалитета принос зрна је у вис
...
окозначајним и позитивним генотипским и фенотипским корелацијама са свим особинама, осим са висином биљке и дужином класа. У повољним условима средине (чернозем), Path анализа показује да принос зрна директно зависи од масе зрна по класу (0,317**), броја зрна по класу (0,232**) и масе класа (0,209**), док остале особине имају позитиван индиректни ефекат на принос преко наведених особина. У условима стреса заслањености, највећи директни ефекат на принос зрна има маса зрна по биљци (0,891**), што чини ову особину добрим селекционим критеријумом за повећање приноса зрна у условима стреса.
Keywords:
variability / correlations / Path analysis / wheat / Solonetz / Chernozem / варијабилност / корелације / Path анализа / пшеница / солоњец / чернозем
Source:
Acta Agriculturae Serbica, 2022, 27, 53, 79-87
Publisher:
Čačak : Poljoprivredni fakultet, Univerzitet u Kragujevcu
Funding / projects:
TR 31092 Izučavanje genetičke osnove poboljšanja prinosa i kvaliteta strnih žita u različitim ekološkim uslovima