Kako ublažiti negativni uticaj klimatskih promena na proizvodnju povrća?
How to mitigate the negative impact of climate change on vegetable production?
Authors
Ilić, Zoran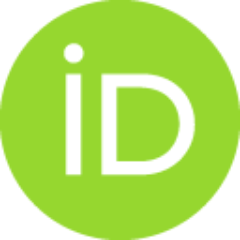 Milenković, Lidija
Conference object (Published version)

Abstract
Povećane temperature, sunčevo zračenje, smanjena dostupnost vode za navodnjavanje i salinitet, su ograničavajući činioci u održavanju i povećanju produktivnosti povrća. U izmenjenim klimatskim uslovima često dolazi do umanjenja prinosa i kvaliteta, a uz porast problema sa bolestima i štetočinama još više čine proizvodnju povrća nerentabilnom. Da bi se ublažio negativan uticaj klimatskih promena, potrebno je razviti adekvatne strategije prilagođavanja bilјaka na novonastale uslove. Prednost bi trebalo dati razvoju proizvodnih sistema za pobolјšanje efikasnosti korišćenja vode prilagođenih uslovima toplog i suvog vremena. Razvoj genotipova, tolerantnih na visoke temperature, salinitet i otpornost na izmenjenu klimu, uz nove biotehnologije, je neophodan da bi se odgovorilo na ove izazove. Stoga, cilј ovog rada je uvođenje novih ali i tradicionalnih tehnika, koje se jednostavno primenjuju i nisu previše skupe (senčenje bilјaka, kalemlјenje, malčiranje zemlјišta i primena miko
...
rize), da bi se ublažili negativni efekti klimatskih promena na proizvodnju povrća.
Increasing temperatures, sun radiation, reduced water availability, and salinity will be the major limiting factors in sustaining and increasing vegetable productivity. Under changing climatic situations crop failures, shortage of yields, reduction in quality and increasing pest and disease problems are common and they render the vegetable production unprofitable. To mitigate the adverse impact of climatic change on productivity and quality of vegetable crops there is need to develop sound adaptation strategies. The emphasis should be on development of production systems for improved water use efficiency adoptable to the hot and dry condition. Development of genotypes tolerant to high temperature, salinity and climate proofing with new biotechnology are essentially required to meet these challenges. Therefore, the aim of this paper is to introduce new but also traditional techniques that are simple to apply and not too expensive (plant shading, grafting, soil mulching and mycorrhiza ap
...
plication) to mitigate the negative effects of climate change on vegetable production.
Keywords:
klimatske promene / proizvodnja povrća / senčenje / kalemlјenje / nastiranje / mikoriza / climate changes / vegetable production / shading / grafting / mulching / mycorrhiza
Source:
Zbornik radova : Nacionalni naučno-stručni skup sa međunarodnim učešćem Biotehnologija i savremeni pristup u gajenju i oplemenjivanju bilja, Smederevska Palanka 3. novembar, 2022, 15-49
Publisher:
Smederevska Palanka : Institut za povrtarstvo