Agroekološki i agronomski značaj pokrovnih useva u održivom sistemu gajenja hibrida kukuruza specifičnih svojstava
Agroecological and agronomic significance of cover crops in a sustainable system of growing maize hybrids with specific properties
Authors
Janošević, Biljana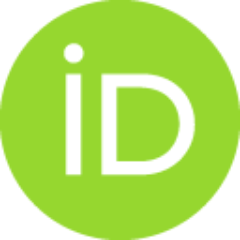 Contributors
Dolijanović, Željko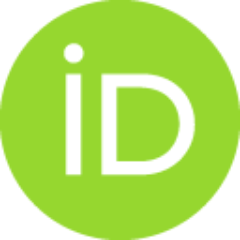 Simić, Milena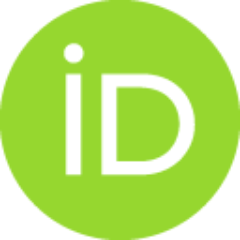 Momirović, Nebojša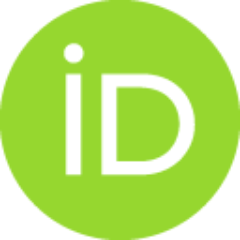 Đorđević, Snežana
Dragičević, Vesna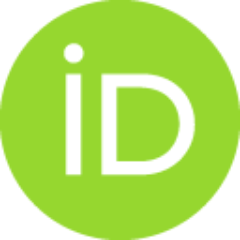 Doctoral thesis (Published version)

Abstract
Održivost u poljoprivrednoj proizvodnji se u velikoj meri zasniva na povećanju biodiverziteta i smanjenju unosa agrohemikalija, posebno đubriva. Posebni sistemi gajenja (plodored, združeni i pokrovni usevi) u ispunjenju ovih ciljeva su nezamenljivi. U periodu od 2013/14-2015/16 na imanju Instituta za kukuruz Zemun Polje obavljena su ispitivanja uticaja pokrovnih useva na stanje i aktivnost zemljišta na kome će se gajiti glavni usevi kukuruz šećerac i kokičar. Nakon toga, ispitivano je kako pokrovni usevi svojom biomasom i drugim osobinama utiču na kontrolu korova, produktivnost, morfološke osobine biljaka i hemijska svojstva zrna glavnih useva. Uticaj zaorane biomase pokrovnih useva potpomognut je mikrobiološkim đubrivom Uniker, prvenstveno kroz poboljšanje razlaganja biomase.Kao pokrovni usevi gajene su četiri vrste biljaka i to dve leguminoze: V1-obična grahorica, Vicia sativa L. (fam. Fabaceae), V2-ozimi krmni grašak, Pisum sativum L. (fam. Fabaceae) i dve neleguminozne vrste: V3-oz
...
imi ovas, Avena sativa L. (fam. Poaceae) i V4-ozimi krmni kelj, Brassica oleracea (L.) convar. acephala (fam. Brassicaceae). U ispitivanje su bile uključene i dve varijante sa smešama: V5- obična grahorica+ozimi ovas i V6-ozimi krmni grašak + ozimi ovas, kao i dve kontrolne varijante: V7-kontrola I (mrtvi organski malč–slama) i V8-kontrola II (golo zemljište). Setva pokrovnih useva obavljena je ručno u jesen, krajem oktobra ili u prvoj polovini novembra. Smeše obične grahorice i krmnog graška sa ovsem su sejane u odnosu 70 % : 30 % od količine semena u čistim usevima. Predusev na oglednoj parceli u svakoj godini bila je ozima pšenica. Đubrenje pokrovnih useva obavljano je u jesen zajedno sa osnovnom obradom zemljišta. Košenje i zaoravanje pokrovnih useva obavljano je u proleće, a neposredno posle zaoravanja, u zemljište se na polovinu elementarne parcele unosilo mikrobiološko đubrivo - BF (mobilizator hranljivih elemenata). Kao glavni usevi, gajeni su kukuruz šećerac (Zea mays L. sacharata Sturt-fam. Poaceae), hibrid ZPSC 421su (FAO 400), i kukuruz kokičar (Zea mays L. everta Sturt-fam. Poaceae), hibrid ZPSC 611k (FAO 600).Najveća prosečna biomasa pokrovnih useva izmerena je u smešama leguminoza sa ovsem, kao i krmnom kelju, što je imalo uticaja na kontrolu korova i raspoloživost glavnih makrohraniva (azota, fosfora i kalijuma) u glavnim usevima gajenim na ovim varijantama. Takođe, na varijantama svih pokrovnih useva uočena je povećana brojnost ispitivanih mikroorganizama u odnosu na kontrolne varijante.Prinos zrna kukuruza šećerca i kokičara, kao i njihov hemijski sastav značajno su varirali pod uticajem pokrovnih useva, mikrobiološkog đubriva, godine i njihove interakcije. Povećanje prinosa zrna praćeno je smanjenjem bitnih elemenata u zrnu. Primena mikrobiološkog đubriva uticala je na povećanje prinosa zrna, koncentraciju šećera, vitamina C, Mg, Fe i Zn i smanjenu koncentraciju fitata kod kukuruza šećerca. Primena organskog malča (slame) uticala je na pojačanu koncentracija šećera i glutationa u zrnu kukuruza šećerca. U kombinaciji sa mikrobiološkim đubrivom, najveća koncentraciju Mg i Mn u zrnu kukuruza šećerca dobijena je u varijanti krmnog kelja kao pokrovnog useva, koncentracija Zn kod smeše krmnog graška sa ovsem, a koncentracija Fe kod ozimog ovsa. Isti tretmani iskazali su najveći uticaj na varijabilnost koncentracije fitata i fenola, utičući tako na dalju bioraspoloživost osnovnih elemenata. Kod kukuruza kokičara primena mikrobiološkog đubriva uglavnom nije uticala na povećanje sadržaja fitinskog i neorganskog fosfora, ukupnog glutationa (GSH), fenolnih jedinjenja i β-karotena. Najveći sadržaj mineralnih materija, skroba, proteina i ulja u zrnu kukuruza kokičara, posebno uz primenu mikrobiološkog đubriva, izmeren je u varijantama leguminoznih useva, gajenih kako pojedinačno, tako i u smešama sa ovsem.Rezultati ukazuju da u polusušnoj klimi, u uslovima bez navodnjavanja, robusniji pokrovni usevi, posebno leguminozni, gajeni pojedinačno ili u smešama sa ovsem, mogu da poboljšajuproduktivnost kukuruza šećerca i kokičara i kvalitet zrna, služeći kao važan deo održivog sistema gajenja useva koji olakšava proizvodnju zdravstveno bezbedne hrane
Sustainability in agricultural production is largely based on increasing biodiversity and reducing the intake of agrochemicals, especially fertilizers. Special cropping systems (crop rotation, inter- and cover crops) are irreplaceable in fulfilling these goals. In the period from 2013/14-2015/16 on the field of the Maize Research Institute in Zemun Polje, tests were performed on the impact of cover crops on the condition and activity of the soil on which the main crops of sweet maize and popcorn will be grown. After that, it was examined how cover crops with their biomass and other properties affect weed control, productivity, morphological properties of plants and chemical properties of grains of main crops. The influence of plowed biomass of cover crops is supported by the microbiological fertilizer Uniker, primarily through the improvement of biomass decomposition.Four species of plants were grown as cover crops, two winter legumes: V1-common vetch, Vicia sativa L. (fam. Fabaceae),
...
V2-field pea, Pisum sativum L. (fam. Fabaceae) and two winter non-leguminous species: V3- oats, Avena sativa L. (fam. Poaceae) and V4- fodder kale, Brassica oleracea (L.) convar. acephala (fam. Brassicaceae). Two variants with mixtures were included in the investigations: V5-common vetch + oats and V6- field pea + oats, as well as two control variants: V7-control I (dead organic mulch-straw) and V8-control II (bare soil). Sowing of cover crops was done manually in autumn, at the end of October or in the first half of November. Mixtures of common vetch and field pea with oats were sown in a ratio of 70%: 30% of the amount of seeds in monocrops. The pre-sowing on the experimental plot in each year was winter wheat. Fertilization of cover crops was performed in autumn together with basic tillage. Mowing and plowing of cover crops was done in the spring, and immediately after plowing, a microbiological fertilizer - BF (nutrient mobilizer) was introduced into the soil on half of the elementary plot. As the main crops, sweet maize (Zea mays L. sacharata Sturt-fam. Poaceae), hybrid ZPSC 421su (FAO 400), and popcorn (Zea mays L. everta Sturt-fam. Poaceae), hybrid ZPSC 611k (FAO600) were grown.The highest average biomass of cover crops was measured in mixtures of legumes with oats, as well as fodder kale, which had an impact on weed control and the availability of major macronutrients (nitrogen, phosphorus and potassium) in the main crops grown on these variants. Also, on the variants of all cover crops, an increased number of tested microorganisms were observed in relation to the control variants.The grain yield of sweet maize and popcorn, as well as their chemical composition, varied significantly under the influence of cover crops, microbiological fertilizer, year and their interaction. The increase in grain yield is accompanied by a decrease in the essential elements in the grain. The application of microbiological fertilizer influenced the increase of grain yield, concentration of sugar, vitamins C, Mg, Fe and Zn and reduced concentration of phytate in grain of sweet maize. The application of organic mulch (straw) increased the concentration of sugar and glutathione in the grain of sweet maize. In combination with microbiological fertilizer, the highest concentration of Mg and Mn in grain of sweet maize was obtained in the variant of fodder kale as a cover crop, the concentration of Zn in the mixture of field pea with oats, and the concentration of Fe in winter oats. The same treatments showed the greatest influence on the variability of phytate and phenol concentrations, thus influencing the further bioavailability of the basic elements. In popcorn, the application of microbiological fertilizer did not increase the content of phytin and inorganic phosphorus, total glutathione (GSH), phenolic compounds and β-carotene. The highest content of mineral substances, starch, protein and oil in popcorn grain, especially with the application of microbiological fertilizer, was measured in variants of leguminous crops, grown both individually and in mixtures with oats.The results indicate that in semiarid region, in non-irrigated conditions, more robust cover crops, especially legumes, grown alone or in mixtures with oats, can improve sweet maize and popcorn productivity and grain quality, serving as an important part of a sustainable cropping system that facilitates production of safe food.
Keywords:
pokrovni usevi, održiva poljoprivreda, kukuruz šećerac, kukuruz kokičar, mikrobiološko đubrivo / cover crops, sustainable agriculture, sweet maize, popcorn, microbiological fertilizer
Source:
Универзитет у Београду, 22-11-2021
Publisher:
Универзитет у Београду, Пољопривредни факултет